« Back to Calendar
This event has passed.
Event:

The Campaign 1984, Fire Fire, 21st Century Goliath

Date:

July 11, 2012 9:00 pm

Cost:

$5
Asheville-based The Campaign 1984 heads an explosive hard rock bill.
Purchase tickets for this show here: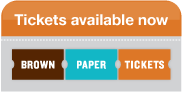 The Campaign 1984 is best described as a "dirty south" rock 'n roll band from Asheville, NC. The band is comprised of founding members Matt Anderson on lead vocals/guitar and Justin Biltonen on lead guitar/backing vocals, as well as bassist Brandon Burney and drummer Jason Franklin. The band was formed in Fall 2004 and immediately began writing and recording music.
In 2005, they self-released "Jazz For Burning" and followed up with a tour up the East Coast. After a handful of other self-booked tours, the Campaign 1984 put out "Blood For Nashville" via Long Island's Five Point Records. Here, the music began to shift away from earlier hardcore leanings and more towards a heavy rock influence. With less screaming and more singing and musical dynamics, they were beginning to establish themselves in a realm of raunchy, riff-based rock and roll.
This vision became fully realized on the 2008 digital self-release "Southern Gentlemen". After two years of constant touring, they recorded this third album and released it for free via their website. The album was written and recorded in 2007 in between several national tours; they also put out a music video with director Ramon Boutviseth (Trivium, Sanctity, Papa Roach) behind the camera.
In 2008, 2009, and 2010, the Campaign 1984 began work on what would become their fourth full-length album, "Sessions". These three years saw the band head to Nashville, TN to work with producers Chris Henderson (guitarist for 3 Doors Down) and Roger Alan Nichols (Paramore's "All We Know is Falling") during three separate studio sessions. The four songs recorded with Nichols was titled the "Black Magic Revival" EP and was pressed as such before being combined with the other two recording sessions with Henderson. The 11-track CD was released on July 3rd, 2010. This album showcases the next stage of evolution in their sound: an aggressive yet accessible blend of hard, southern-fried riffage, catchy choruses, and lyrics poison-tipped with sex, cynicism, and social satire.
For more info: